You are cordially invited to a big data event in Dublin City!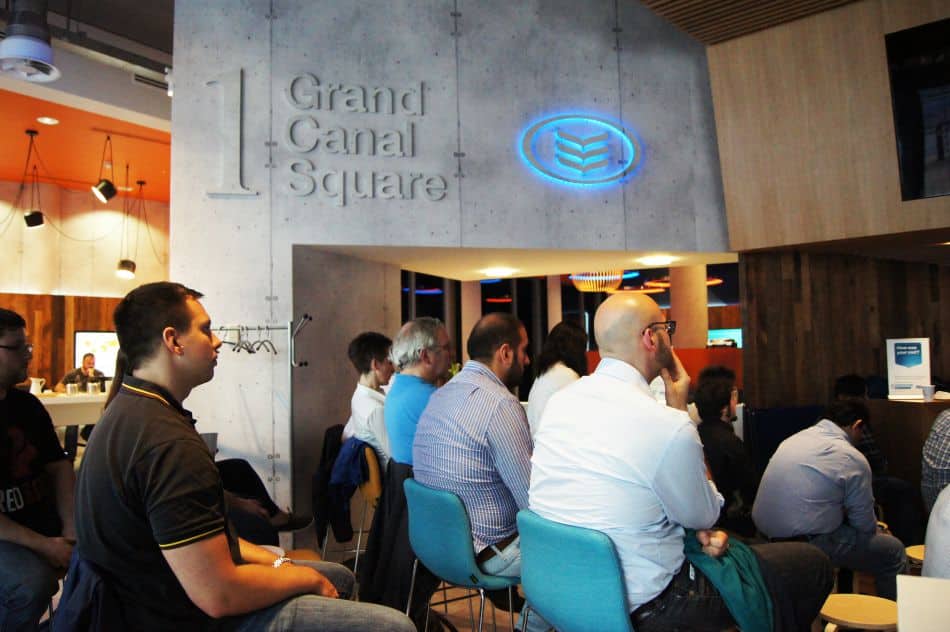 Hadoop User Group (HUG) Ireland are hosting an event sponsored by Sonra Intelligence Ltd in Bank of Ireland, Grand Canal Square, Dublin 2 on September 9th at 6pm. Data Discovery and Self-Service Analytics is a must see event covering the following topics:
As you can see, there is a great line up in the agenda based on data discovery and self service analytics with an overview, demo and usecase exploration of self service analytics! 
Creme Global have kindly donated a ticket to Hadoop User Group (HUG) Ireland for the Predict Conference 2015 event, which will be raffled off on the evening. All you have to do for inclusion in the raffle is register with Hadoop User Group Ireland (HUG) Ireland and reserve your place at this event today. 
We look forward to seeing you on the evening of our event on September 9th and at Predict 2015 from September 15th to 17th in the RDS, Ballsbridge, Dublin 4.
Please let your colleagues know they can join Hadoop User Group (HUG) Ireland and register free of charge for our event today!
About Sonra
We are a Big Data company based in Ireland. We are experts in data lake implementations, clickstream analytics, real time analytics, and data warehousing on Hadoop. We can help with your Big Data implementation. Get in touch.
We also run the Hadoop User Group Ireland. If you are interested to attend or present register on the Meetup website.