Big Data News: Open Source with HUG Ireland with Google & Zalando
Hadoop User Group (HUG) Ireland's latest event, Google open sourced its AI "Tensorflow" and Zalando has a new "vision statement" for it's Open Source "Guild"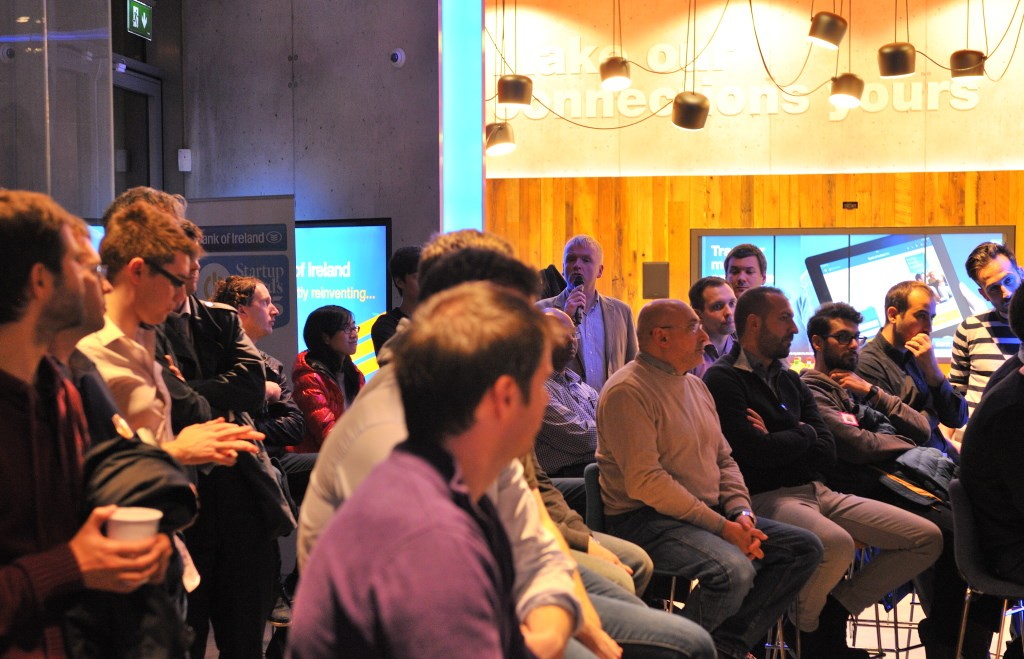 Last week was a busy week once again at Sonra starting with a packed house at Bank of Ireland, Grand Canal Square last Monday where HUG Ireland held a meetup event for our big data community.
Anthony O'Brien of Paddy Powers gave a powerful presentation on Paddy Power's deep dive project into Hadoop and the Data Lake adventure with very practical insights shared from his experience bringing distributed computing to Paddy Powers via Hadoop & the Data Lake. Giovanni Tummarello of SIREn Solutions gave a fascinating overview of Kibi, which is a multi indexing layer of abstraction on-top of Elasticsearch along with its useful UI component that brings useful functions to life for the multi indexed queries on Elasticsearch. We were most impressed with both Anthony and Giovanni for their presentations to our big data community and look forward to HUG Ireland's next event, which is a morning briefing at Filmbase on Saturday 28th November with Alexey Grishchenko on Greenplum, HAWQ SQL, Hadoop plus others. Hope to see you there!
Zalando has being a strong supporter of the Open Source community and has formed an informal group of Technologists including Tech Evangelists and Developers from its commercial operation to support the open source community through their group, which they have named "The Guild" (very "Da Vinci Code, I love it!!)". This group has just published its vision statement which is a progressive publication headed by its summary "We strongly believe that open source software benefits the tech community, and that providing broadly useful code to the world is a virtue. We strive to work in an open source way to the betterment of Zalando and the world." Zalandos' belief in open source is shared by so many of us in the tech community and is worthy of high praise for this progressive move by the "Guild" of like minded Technologists.
Google just announced that that its "AI" called "Tensorflow" is now open sourced. An amazing deep learning piece of technology that smartens its photo search service making images findable based on your data profile and transactional data collections. Google are regarded as been five years ahead of everybody else in machine learning, which is why the partial outsourcing of its "AI" via software that makes up Tensoflow is a remarkable shot in the arm for machine learning and the next generation of smart applications/platforms. Whilst impressive, other open source iterations are regarded as less advanced to Tensoflow, thus we expect to see some real breakthroughs on machine learning in the not too distant future.
Given the headline news from last week,  the team here at Sonra are full of excitement at the week ahead in our community whilst enjoying a restful weekend to come. Have a great weekend all!
About Sonra
We are a Big Data company based in Ireland. We are experts in data lake implementations, clickstream analytics, real time analytics, and data warehousing on Hadoop and Spark. We also run the Hadoop User Group (HUG) Ireland. We can help with your Big Data implementation. You can get in touch today, we would love to hear from you!