Thumbs up for Hadoop User Group Ireland Meetup!
We got excellent feedback for our first Hadoop User Group Ireland meetup. We wined, dined, entertained, and shared knowledge with more than 100 Hadoopers.
"Well impressed guys. Well done for getting five interesting topics into the time available. Good session lengths."
If you want to find out more about Sonra's Hadoop Data Warehouse Quick Starter Solutions you can contact me or connect with me on LinkedIn.
For those of you who have missed the event I have posted some pictures below. We have recorded the sessions and will make videos and presentations available shortly.
We are planning our next event for April. Contact me if you are interested in a particular topic and we will try and cater for it. Even better volunteer as a speaker. You can register for Hadoop User Group Ireland to keep in the loop on our upcoming events.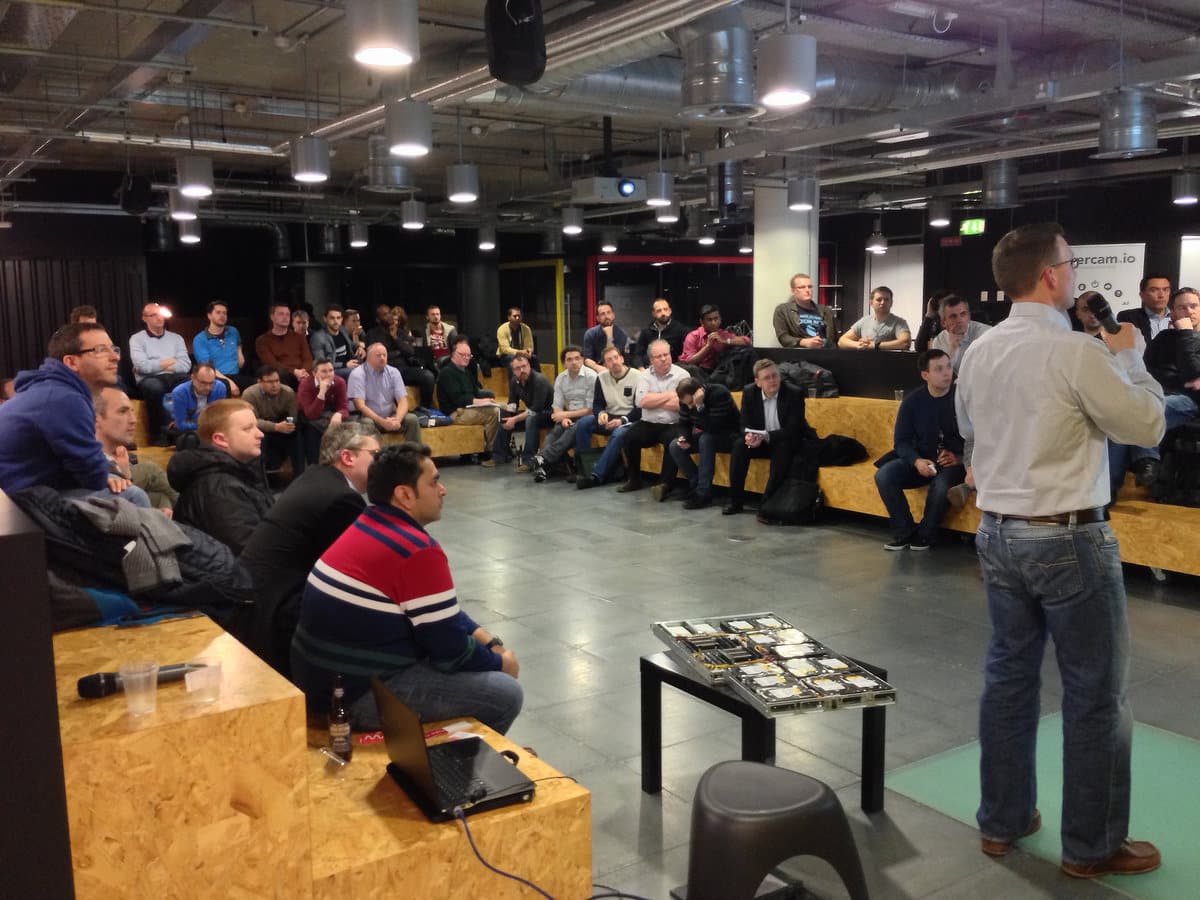 Uli Bethke, co-founder of Sonra presenting on how Hadoop and the data warehouse can be best friends.