Big Data News – Meetups & Spark Releases, the Open Source Community in motion
Spark 1.5 release to Hadoop User Group Ireland events, open source news of note this week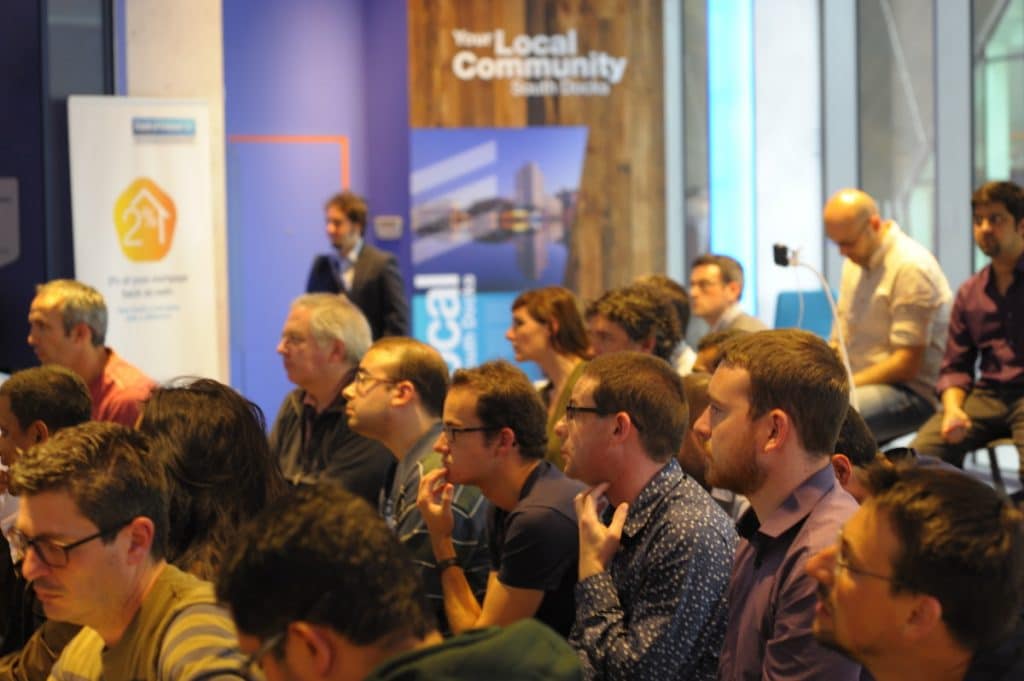 So another week reaches a close and we have been busy here at Sonra supporting Hadoop User Group (HUG) Ireland at their latest event, which was a big hit with our esteemed audience of data professionals and enthusiasts.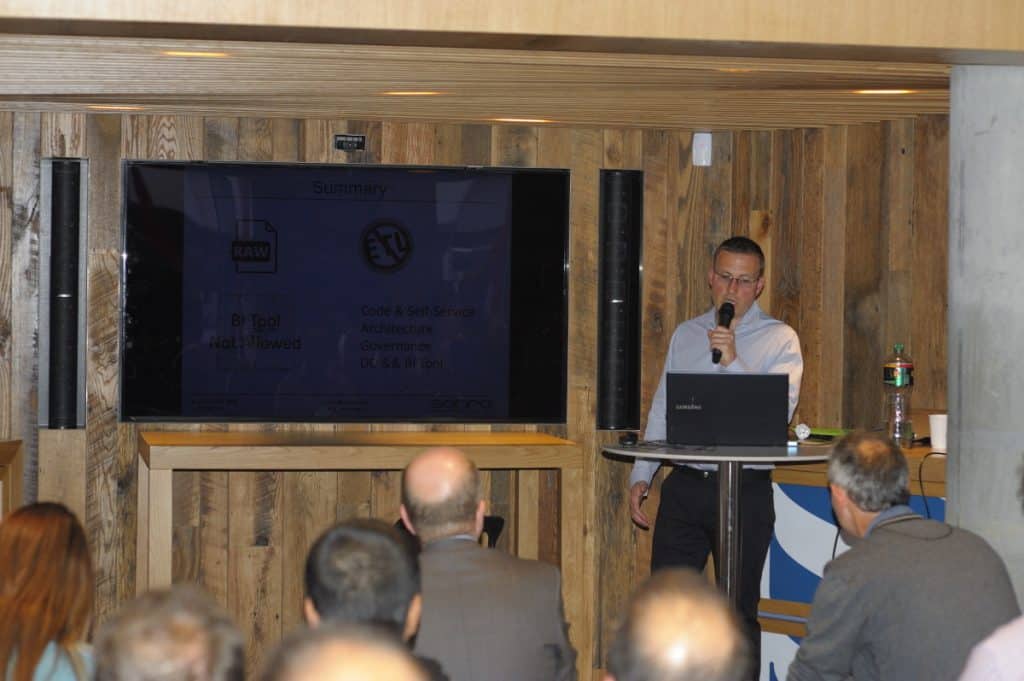 Video Footage Extract – Uli Bethe in action presenting Data Discovery & Analytics
The event started with Uli Bethke, Co Founder of Sonra giving a presentation on Data Discovery and Self Service Analytics. It was an action packed 30 minutes from Uli with coverage of historic, current and future case architectures for data discovery and some great tips on self service analytics. Uli's breadth of experience in the data ingestion and (big) preparation space of big data shone through with his deep dives in these areas, a truly impressive presentation.
Uli's presentation can be found at: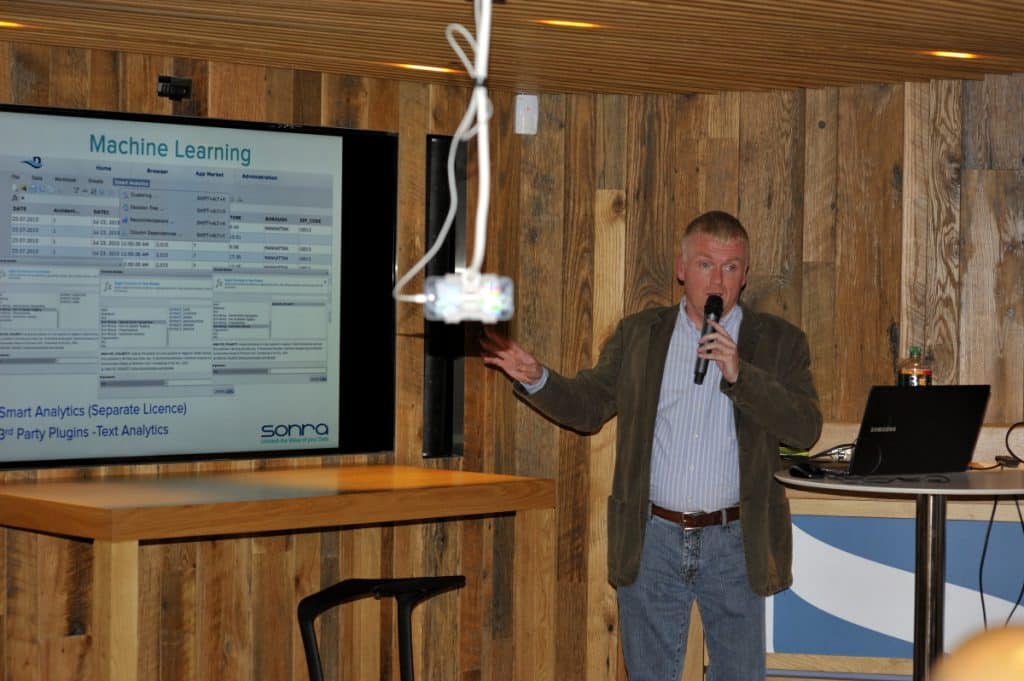 My own presentation was on an awesome self service analytics tool called Datameer. Uli Bethke and myself evaluated it and found it to be very useful indeed. The insights of the Datameer team were very good in the design of the tool, which is tailored for the analyst. They embedded Hadoop into the platform was a very noticeable characteristic of Datameer design along with fast processing and access to data. The focus on the analyst is my favourite Datameer design feature. An analyst can operate Datameer along quite a broad range of functions without any coding experience or knowhow. It also provides wide scope for a developer to write user defined functions and aggregate functions easily importing them from Eclipse (Java) into Datameer via Apache Ant.
My own presentation can be found at: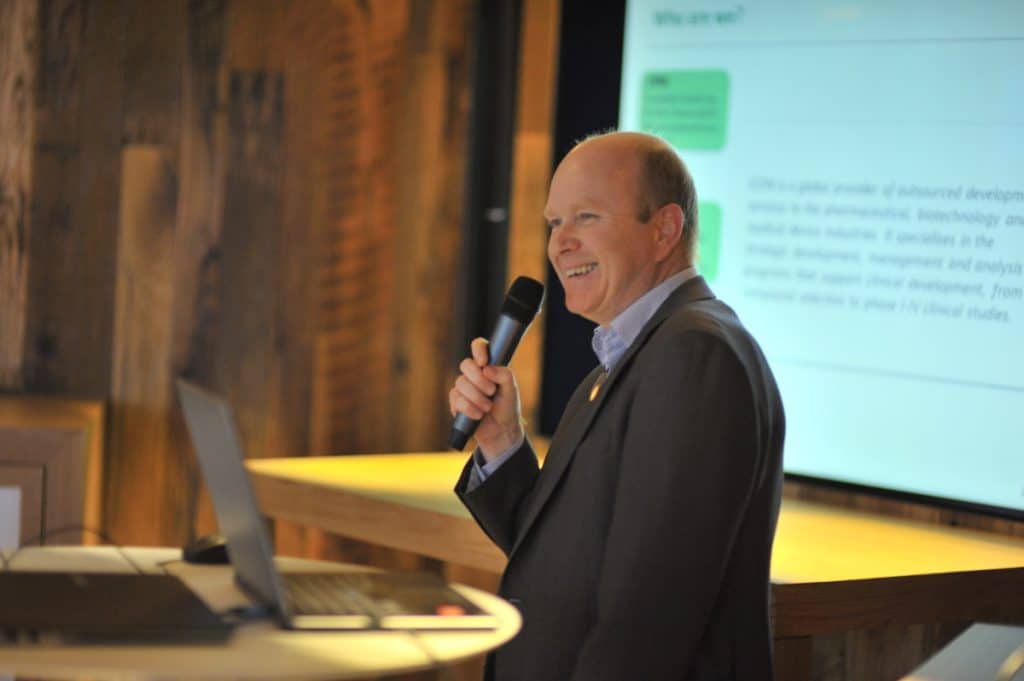 Michael Phillips, PhD, Director of Product Innovation at ICON plc gave a fabulous deep dive presentation into his customisation of Spotfire for ICON's clinical research studies. He gave insights into how it increased the quality of the data study for ICON turning out insights and efficiencies that made a real difference in the studies. It's noteworthy that these gains by Michael and his team will positively impact the lives of patients everywhere. Michael's expertise in this area was a true treat and we hope to see him back again at a Hadoop User Group (HUG) Ireland event soon.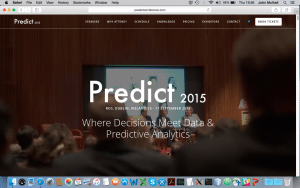 Ahmed Chebbi, International Business Development Executive from Creme Global gave a wonderful overview of the Predict Conference 2015, which is being organised by Creme Global in the RDS from the 15th of September to the 17th of September. Sonra will be at the event, so do drop over and say hi! We would love to hear from you!
Creme Global also made a complimentary ticket available for the event raffle and the lucky winner was Rana Das! Well done Rana, do stop by at the Big Data event of the year and say "hi" to us at the 'Sonra' exhibitor stall!
Finally, we would like to thank the good folks at Bank of Ireland @boistartups, Grand Canal Square for hosting the event. They were very hospitable and were key to the success for the evening.
Whilst HUG Ireland was busy with this week's event, the folks over at Apache were even busier with the release of Spark 1.5. It's a milestone release with considerable improvements sported in performance and stability thanks to considerable software architecture changes that are attributable to Apache's project Tungsten. The key feature for this release is in binary processing model bypassing the Java object model for processing. It's a custom binary model that comes with an optimised byte code generation framework that produces notable improvements at runtime.  Add this to increased usability and interoperability including the extension of the Spark API, backpressure support and several new machine learning algorithms; you truly have a new and improved Apache Spark! It's not hard to see why it's growing so fast in popularity! It is a truly impressive big data framework!
About Sonra
We are a Big Data company based in Ireland. We are experts in data lake implementations, clickstream analytics, real time analytics, and data warehousing on Hadoop. We can help with your Big Data implementation. Get in touch.
We also run the Hadoop User Group Ireland. If you are interested to attend or present register on the Meetup website.