Data Warehouse and BI Leaders. Share your Big Data Experience with us!
Are you a data warehouse or data management leader? Have you had any experience with Big Data technologies? What has worked for you and what hasn't? Can you spare some of your time to share some lessons you learned with our blog audience?
Yes? That's great. Please get in touch or connect with me on LinkedIn.
You can use the questions below as guidelines. As part of your answers we will feature your bio and include a link to your website or a blog post of yours.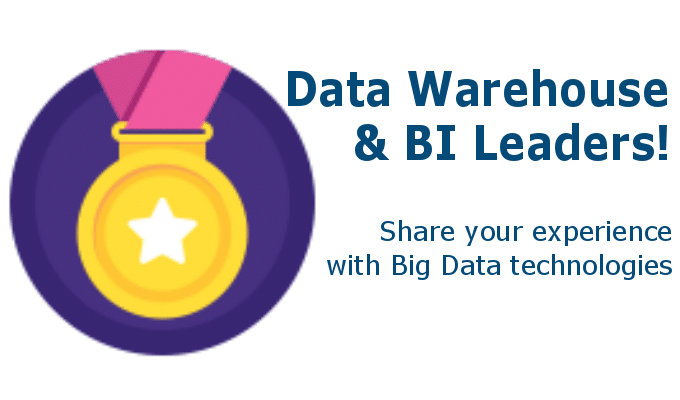 Can you tell us a bit about your background in data warehousing and BI?
What data warehouse/BI technologies have you used? Can you tell us a bit about the highs and lows?
From your experience what are the biggest challenges in data warehousing?
Have you implemented big data technologies, (Spark, Kafka, Hadoop etc.) to complement your core data warehouse?
What was your experience?
Is data warehouse/BI in the cloud a hot topic for you? Why?
Have you considered a particular cloud platform? Why?
Do you see any other major trends in data warehousing?
What are some major trends in data warehousing?